Kurbingui Youth and Family Development is funded by the Queensland State Government Department of Youth Justice, Employment, Small Business and Training, (DYJESBT) to deliver the Skilling Queenslanders for Work Program. Through this program, Kurbingui staff are able to provide the wrap around support and opportunities for Aboriginal Torres Strait Islander job seekers to develop further skills and enter into the workforce.
The Skilling Queenslanders for Work staff provide culturally appropriate tailored support and assistance, which includes learner support, on the job mentoring and supports and practical on the job work experience, while participants undertake a nationally recognised qualification that is delivered by a Registered Training Organisation.
As part of the Skilling Queenslanders for work current funded projects, AXIOM College (Registration Number-40489) is responsible for the enrolment, delivery of the training and assessment and issuance of the qualification or statement of attainment for all the accredited courses of the following qualifications:
BSB10120 – Certificate I in Workplace Skills
CPC10120 – Certificate I in Construction and
CHC32015 – Certificate III in Community Services
Connect with Skilling Queenslanders for Work (SQW)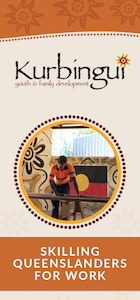 Skilling Queenslanders for Work Coordinator
 Monday to Friday
  9:00 am – 5:00 pm
*After Hours by Appointment Only.
Address: 
425 Zillmere Road,
Zillmere QLD 4034
This program is funded by QLD Government Department of Youth Justice, Employment, Small Business and Training