Kurbingui Youth and Family Development
Kurbingui Youth and Family Development (Kurbingui) is an Aboriginal community based and driven not for profit organisation that offers services to the Aboriginal Torres Strait Islander community members, families, children and young people living within the Greater Brisbane, Moreton Bay and South East Regions.
Kurbingui began operations in 2001 and are proud to have an established and maintained solid footprint throughout these regions; delivering various community services and support across areas such as employment and training, family support, support and specialist services, domestic and family violence, alcohol and substance abuse, cultural education and engagement, education support for children and young people and their families, recreation and sports, groups and workshops for young people, men and women.
To be a deadly organisation that supports our mob on their journey.
To build a flexible, sustainable organisation based on cultural values that can empower community to reach their potential.
Personal Growth – Nurturing self-awareness and cultural identity through learning, development of new skills and feeling the sense of achievement of taking action.
Harmony – Nurturing a whole and integrated community with a positive and harmonious identity.
Accountability – Being an organisation that is honest and ethical, acts with integrity and works from agreed values.
Communication – Open communication and exchange of views that promotes and values differences and similarities amongst all people.
Team Work – Cooperating with others towards a common vision and a creative approach to work produces leadership, which is shared.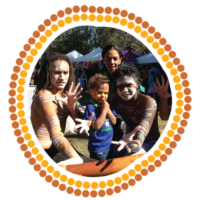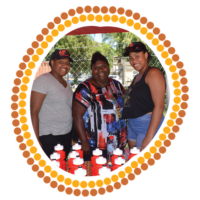 Kurbingui Aboriginal Torres Strait Islander Cultural Engagement Program (Tailored for the specific groups)
Cultural Programs Tailored for specific groups e.g. Men's & Women's & Young People
Numula Family Safety Program
Yeaca Dhargo Indigenous Family Wellbeing
Social Emotional Wellbeing (SEWB)
Regional Suicide Prevention (RSP)
Community Youth Response Diversionary Program (CYRD)
Family-Led Decision Making Program (FLDM)
Skilling Queenslanders for Work (SQW)
Yadeni Tago Indigenous Family and Child Connect and non-Indigenous Family and Child Connect (in partnership with Mercy Community)
Kurbingui Client Referral
Want to make a client referral? Download our Client Referral Form completing all required sections and email the form to: reception@kurbingui.org.au
Kurbingui Feedback Survey
We would love to hear your feedback about Kurbingui Youth and Family Development download our Client Feedback Survey and email the form to: reception@kurbingui.org.au
Alternatively, you can complete our online form.
 Monday to Friday
  9:00 am – 5:00 pm
*After Hours by Appointment Only.
Address: 
425 Zillmere Road,
Zillmere QLD 4034