Volunteering expands your skills and experience, increases your employability and is a way to stay active and engaged with the community. It's also a way for you to give back to the community and help people who need a hand.
What Our Volunteer Program Can Offer
Volunteering your time can make a difference to community and yourself in the following ways:
Share and expand your existing skills.
Increase your employability.
Stay active and engaged with community.
Give back to the community.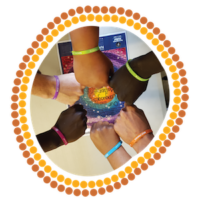 Get Involved with Our Volunteer Program
 Monday to Friday
  9:00 am – 5:00 pm
*After Hours by Appointment Only.
Address: 
425 Zillmere Road,
Zillmere QLD 4034
This program is self-funded by Kurbingui Youth & Family Development.