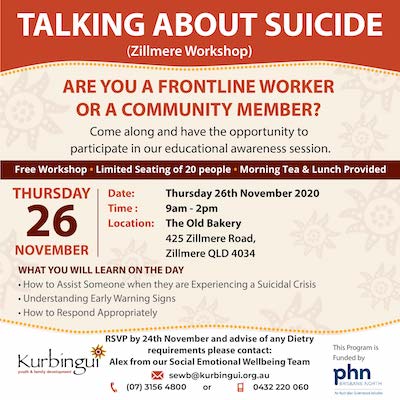 Are you a frontline worker or a community member? Come along and have the opportunity to participate in our educational awareness session.
What You Will Learn on The Day:
How to assist someone when they are experiencing a suicidal crisis.
Understanding early warning signs.
How to respond appropriately.
Date: Thursday 26th November 2020
Time: 9:00 am – 2:00 pm
Address: (The Old Bakery)
425 Zillmere Road, Zillmere QLD 4034
Free Workshop | Limited seating of 20 people | Morning tea and Lunch provided.