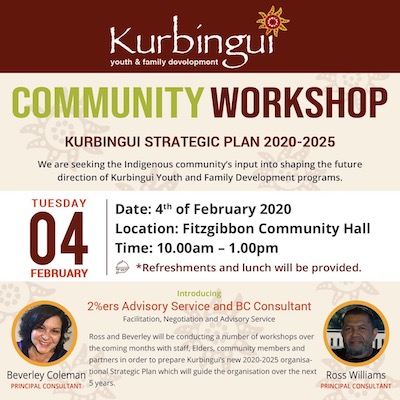 Kurbingui are conducting a number of workshops over the coming months with staff, Elders, Community Members and Partners in order to prepare Kurbingui's New 2020-2025 Organisational Strategic Plan which will guide the organisation over the next 5 years. We are seeking the Indigenous community's input into shaping the future direction of Kurbingui Youth and Family Development programs.
Date: Tuesday 24th February 2020
Time: 10:00 am – 1:00 pm
Address: 
Fitzgibbon Community Hall

*Refreshments and lunch will be provided.