2023 National NAIDOC Week Poster Winner Announced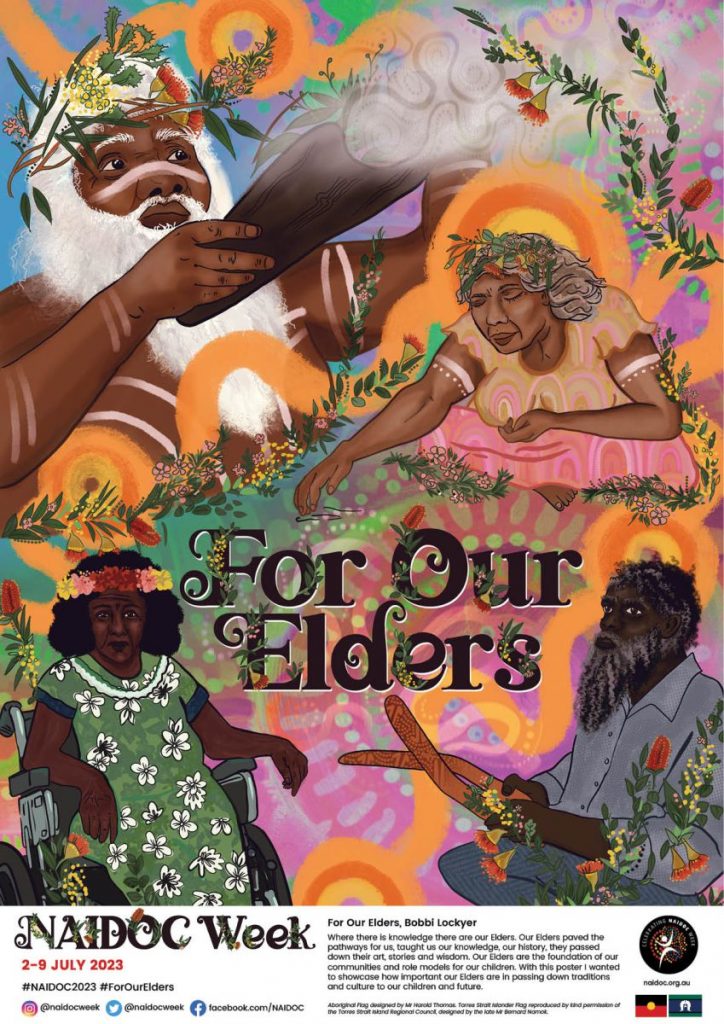 We are so excited to announce that the winner of the 2023 National NAIDOC Week Poster Competition is Bobbi Lockyer, a proud Ngarluma, Kariyarra, Nyulnyul and Yawuru artist, born and based on Kariyarra Country in Port Hedland.
Bobbi's art is not defined by conventional means, instead she provides an insight into her creative heart and soul through an array of different mediums, including Aboriginal art, fine art paintings, photography, illustration and digital design.
"As an artist I find art healing, when I sit down with a canvas and some paints, I'm able to connect with my ancestors and my culture and feel a sense of self-healing and there's just something so calming about creating. When I create, it's like a whole other world," said Bobbi.
The National NAIDOC Week Poster is an iconic feature of National NAIDOC Week, and has a rich and significant history beginning in the 1960s when the National Aboriginal and Islander Day Observance Committee (NAIDOC) first began producing posters.
Bobbi's artwork, For Our Elders, is a heart-warming piece that pays tribute to our Elders. "With this year's poster design, I really just wanted to honour all our Elders and I started sketching straight away thinking who could I put on this poster, but then I realised I didn't want to just put a specific Elder because all our Elders are equally important and are integral to our lives," said Bobbi.
The National NAIDOC Committee would like to thank the many deadly artists who entered into this year's National NAIDOC Week Poster Competition, and would like to strongly encourage them to enter the competition next year. Co-Chair, Dr Lynette Riley said "Each year, judging and selecting the artwork is one of the toughest jobs of the National NAIDOC Committee as there is so much talent amongst all our Mob!"
Bobbi will receive a $10,000 cash prize and attend the 2023 National NAIDOC Awards Ceremony in Meanjin (Brisbane) on 1 July this year as a guest of the National NAIDOC Committee.
This year National NAIDOC Week will run from 2-9 July.
Explore the NAIDOC website to get a copy of the poster, download a colouring-in version, or free social media tiles, and don't forget to share how you are going to celebrate National NAIDOC Week!
In other exciting news, posters will also be available through select Kmart and Target stores. Find out more about how you can get your poster from Kmart and Target here.