2021 NAIDOC Poster Winner Announced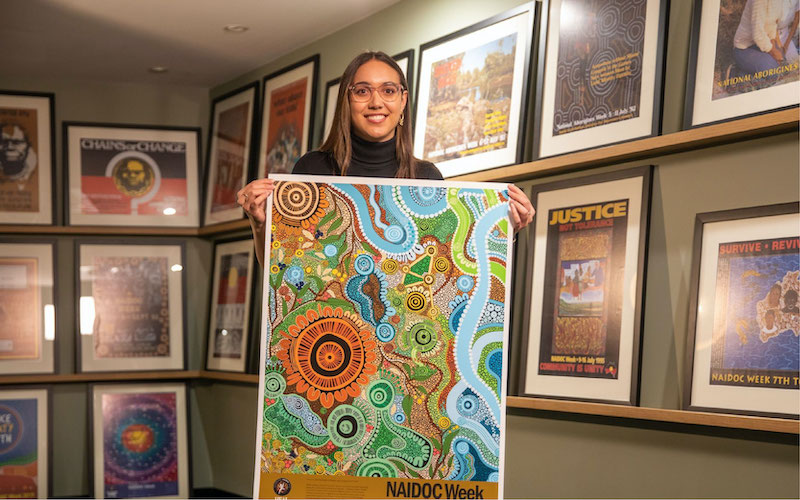 Congratulations to Maggie-Jean Douglas – a Gubbi Gubbi artist from South East Queensland who is the winner of the prestigious National NAIDOC poster competition for 2021.
Her entry – Care for Country – was chosen from 260 entries in the national competition.
The 21-year-old artist said her first thoughts on hearing the 2021 NAIDOC theme 'Heal Country!' was about how country has cared for and healed First Nations people in all senses of the meaning for so long.
"I wanted to create an artwork that told that story and made me hopeful for what's to come in future years," she said".
The iconic NAIDOC poster has been celebrating and promoting NAIDOC Week since the late 1960s and rose to national prominence in the 1970s with the establishment of the Indigenous rights movement.
The poster will be available to download from the NAIDOC Website soon. 
Free printed copies of the 2021 National NAIDOC Poster will be available through the National Indigenous Australians Agency's regional network in a few weeks.