Skilling Queenslanders for Work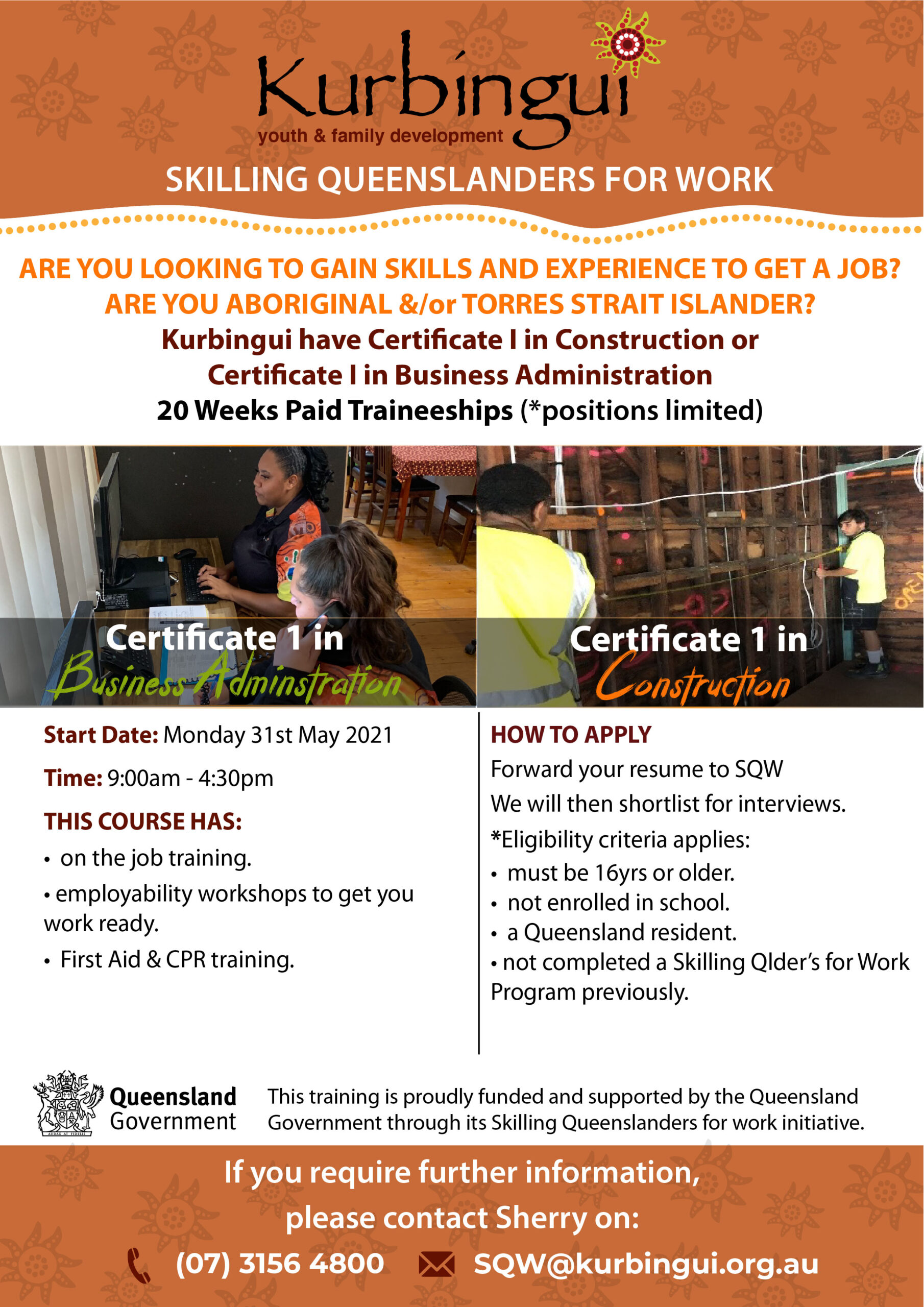 Are you looking to gain skills and experience to get a job?
Are you Aboriginal &/or Torres Strait Islander?
Kurbingui have certificate I in Construction or Certificate I in Business Administration
20 Weeks Paid Traineeships (*positions limited)
Start Date: Monday 31st May 2021
Time:  9:00am – 4:30pm
THIS COURSE HAS:
• on the job training.
• employability workshops to get you
work ready.
• First Aid & CPR training.
HOW TO APPLY
Forward your resume to SQW, we will then shortlist for interviews.
*Eligibility criteria applies:
• must be 16yrs or older.
• not enrolled in school.
• a Queensland resident.
• not completed a Skilling Queenslanders for Work Program previously.
This training is proudly funded and supported by the Queensland Government through its Skilling Queenslanders for work initiative.
If you require further information, please contact Sherry on:
Phone: (07) 3156 4800
Email: SQW@kurbingui.org.au