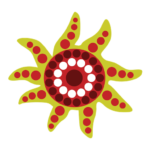 Website Kurbingui Youth and Family Development
Position Title: Family Support (Family Response Facilitator) – Yadeni Tago – Indigenous Family and Child Connect (IFACC) Program
Full Time Position
Please note that it is a genuine occupational requirement that this position be filled by an Aboriginal or Torres Strait Islander person in accordance with s25 of the Anti-discrimination Act 1991 (Qld).
About our Organisation
Kurbingui Youth Development Ltd is a not-for-profit community service organisation that offers service to the Aboriginal and Torres Strait Islander community members, families, children and young people living within the Greater Brisbane, Moreton Bay and South East regions.
Kurbingui delivers various community services covering areas such as employment and training, family support, domestic and family violence, alcohol and substance abuse, cultural education and engagement programs, education support for families and children from preschool to tertiary, recreation and sports, early years, youth, women's and men's programs and cultural group activities, and health and nutrition.
The Role
The primary purpose of the role is to provide quality service delivery to children, young people and their families in the Aboriginal and Torres Strait Islander community within the Indigenous Family and Child Connect service through the assessment and recommendation of culturally appropriate responses. This role will also provide support to non-indigenous families, where necessary, as part of the Yadeni Tago integrated model with the non-indigenous Family and Child Connect.
The role involves all aspects of intake, engagement, assessment and referral to support services within a time limited period.
To be successful in the role, you will have (Key Selection Criteria):
Identify as an Aboriginal & or Torres Strait Islander person.
An understanding of Aboriginal and Torres Strait Islander peoples, cultures and societies and the issues which impact upon them in contemporary society together with a commitment to culturally competent engagement and practice.
Previous experience in similar role using strengths-based framework with complex family needs.
Demonstrated experience and skills in conducting Safety and risk assessments.
Sound understanding and knowledge of the Queensland child protection system.
Demonstrated ability to effectively plan, organise and coordinate own workload within a team environment and autonomously.
Effective communication skills – written, verbal and interpersonal; including report-writing with an ability to prioritise and organise tasks and work within established deadlines.
Demonstrated intermediate ability in the use of a variety of software packages. For example, MS Outlook, Word, Excel spreadsheets, and database packages.
Qualifications/Certifications
Degree, diploma or certificate in Child Protection, Human Services, Social Work and/or Psychology or equal professional experience in psychology, social work, community services, youth work, early childhood with a focus on child protection.
Blue Card / or ability to obtain prior to commencement.
Drivers Licence.
Benefits
This full time position offers a competitive remuneration package in line with the 'Fisher' & '316 Regulation' pay scale and Social, Community, Home Care and Disability Services Industry Award 2010 including:
17.5% Annual Leave Loading
10% Superannuation
Attractive Salary Packaging Options up to $15,899 (annual limit) with meal entertainment card, and novated lease options
Portable long service leave within the community services industry
Ongoing training and professional development opportunities
Supportive Team Environment
Onsite parking and train line next door
How to Apply
Address your application to Julie Nelson, Senior Program Manager. Your application must include a resume and a 2 page cover letter that includes a response to the Key Selection Criteria as listed above.
Applications that do not address the Key Selection Criteria will not be considered.
Please note: We review applications on a rolling basis, so we recommend getting your application in as soon as possible. 
To request a copy of the position description please email Joedie Clark on jclark@kurbingui.org.au using the subject line: Family Response Facilitator (Family Support) – IFaCC).
Employment is conditional upon maintaining a clear personal history screening checks prior to and throughout employment. A Blue Card must be obtained prior to commencement.