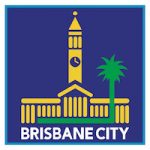 Website Brisbane City Council
Req ID:  634643
Personnel Area:  Brisbane Infrastructure
Branch:  City Standards
Salary Range:  As per award
Work type:  Temporary Full Time
Duration:    Up to 12 months
Keen to get involved in real construction projects around Brisbane?
Prefer the outdoors and working in a variety of locations?
Looking for support and mentoring to grow your career?
Then this could be the start to a career in construction you've been looking for.
Applications are now open for enthusiastic candidates interested in starting a career in civil construction for Brisbane City Council's 2023 traineeship program.
In this role, we will give you the training, support and mentoring you need to get involved in: 
road, bikeway and footpath construction and repairs including concreting, building road pavements and excavation
basic labouring tasks (topsoil, turf, manual handling, paving)
assisting in setting up and pouring concrete
assisting in construction of stormwater gullies, manhole inlets and outlets
carpark construction
bridge maintenance and construction activities including timber, steel and concrete repairs
This role will interest you if you:
are keen to learn about building and construction
enjoy practical and manual activities
take pride in and ownership of your work
enjoy working outdoors
You don't need prior experience in civil construction to apply, and we'd love to hear from you if:
you are curious and motived to learn civil construction skills
you take the safety of your team and yourself seriously
have reliable transport to get to and from a variety of locations across Brisbane, some of which are not serviced by public transport
you have a minimum of Grade 10 level Maths and English
combined in-class training and on the job learning with experienced trainers and mentors appeals to you
you are committed to completing your training modules throughout the year
you are reliable and organised
you have good communication skills
We can teach you the rest!
After completing your formal training and hands-on learning you will have:
a nationally recognised qualification (Cert II Civil Construction)
valuable work experience
developed your communication and self-management skills
developed a new social and professional network
gained a solid grounding and skill set to apply for future roles within Brisbane City Council or other organisations.
If you would like to help build a better Brisbane and earn while you learn with a Brisbane City Council Civil Construction Traineeship – Apply Now!! 
Brisbane City Council is a great place to work
Brisbane City Council has recently launched its firstReconciliation Action Plan (RAP) and is actively working to increase opportunities for Brisbane's Aboriginal and Torres Strait Islander communities. While our traineeships are open to everyone, we strongly encourage applications and enquiries from Aboriginal and Torres Strait Islander candidates
Brisbane City Council is a multi-award winning accessible and inclusive workplace where our people represent the diverse communities we serve, are supported and can feel safe.   Council has been awarded Employer of the Year at the National Disability Awards and since 2018 has been recognised with 'Gold Employer' statusfrom the Australian Workplace Equality Index for LGBTI inclusion.
Please note that you may be required to undertake a pre-employment medical assessment to assess your ability to perform the genuine occupational requirements of the role.
How to apply:  Click on the 'Apply' button below to complete your online application.  Please upload your current resume and cover letter which tells us why you're interested in this opportunity and any work experience you already have.
For more information:  Please contact Libby Watkins on 3178 0115 or libby.watkins@brisbane.qld.gov.au with subject heading 'civil construction traineeship enquiry'.
If you are interested in the role but you are unsure if you meet the requirements, or need some advice about preparing your application, we would still love to hear from you at the contact details provided.
Closing Date:  Wednesday 5 October at 11.55 pm