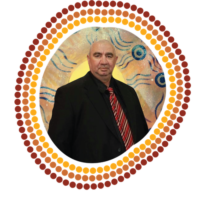 Neil Ellard
(Chairperson)
Neil Ellard is a Diji man whose country is south of Cairns. Neil was born and raised in Brisbane and his career over the past 30 years has been in both the private and public sectors. He has extensive experience and demonstrated success in delivering major projects with a strong focus on procedural compliance and governance.
Neil currently works for the Queensland Department of Housing as a Senior Project Officer and has been employed since February 1995. Neil has undertaken a number of roles within the Queensland Government's Department of Housing & Public Works in both the Indigenous and non-Indigenous space where he managed major projects and led the practice review process that aimed to improve service delivery standards of the department throughout Queensland.
Neil has been on the Board of Kurbingui since 2007 and was elevated to the post of President in 2010. In 2013, Neil was elected as Chairperson of the new Kurbingui Youth Development Company Limited by Guarantee and was reappointed in February 2017 for a three-year term.
Neil is a strong advocate for the community-controlled sector and is dedicated to achieving better services and equality for our people.
Neil has a Diploma of Management from TAFE as well as a number of qualifications in the audit, compliance and governance areas.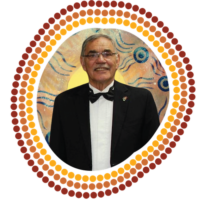 David Miller
(Director)
David Miller's is a Gungalu man and currently serves as Director on the Board at Kurbingui Youth Development Ltd. David has been involved with Kurbingui in various roles on the Board not long after the organisation was first established in 2001. He has been successful in the role of Treasurer, general member, Secretary and Director and was pivotal with the other current Board of Directors in transitioning the organisation from the company status of an Incorporated Association to a Company Limited by Guarantee.
David is currently retired and is an active Aboriginal community member who has membership on several committees including the Catholic Justice and Peace Commission (CJPC), Reconciliation Action Plan (RAP) Committee for the Brisbane Arch Dioses and the Catholic Murri Ministry (Centre Care Brisbane) member for 24 years. Since retiring, David has continued his work with the Murri Ministry in a volunteer capacity which has consisted of liaising with schools and advocating for scholarships for Aboriginal and Torres Strait Islander children and young people in the Catholic education system throughout Queensland. Additionally, David is currently the Queensland National Aboriginal & Torres Strait Islander Catholic Council (NATSICC) representative.
David is passionate about the area of Education for all Aboriginal and Torres Strait Islander children and young people and adults and is a well-respected elder person within the community. His lengthy work history was specifically focused to all areas related to "Logistics" within a major retail store in Brisbane and surrounding suburbs (37 years employment with David Jones Department Stores) – his skills and expertise within this area include but are not limited to finance, management, coordination and operationalisation of teams of staff members in various departments within the retail store chain. In addition, his other skills include community engagement and development with a focus on increasing opportunities for Aboriginal and Torres Strait Islander Children and Young People and other community members. During David's employment with David Jones Retail Stores he undertook regular in-service training in the areas of Management and Logistics and related topics within the area as mentioned above.
Prior to this, David's work experience also included – administration, finance and scheduling of people and goods in New Zealand and Central Queensland. David currently supports Kurbingui in his Director role as well as connecting staff to contacts where further opportunities, including funding, may be available to support families and their children in the areas of education and social emotional wellbeing. David is a member of the Brisbane Northside Elders and Australian Catholic University Elders Groups and supports all community activities and events as well and his fellow members.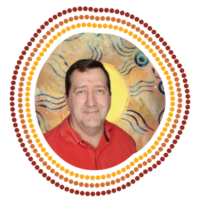 Richard Grimshaw
(Director)
Richard Grimshaw is Certified Financial Planner with over 20 years' experience and owns his own business Hillross BKO at Nundah.  His prior experience includes working as a bank officer at NAB for the 10 years prior to this in Lending and Customer Service Roles.
"I hope that by becoming involved in joining Kurbingui's Board, that I can help this organisation with my knowledge of finance and technology to help guide the expansion of its range of services for the Aboriginal and Torres Strait Islander Communities of North Brisbane and beyond.  I can't help but be impressed with what has been achieved to date!"